Lately I've been a bit into Paula Begoun. She's the author of the beauty book I'm reading, which has been very enlightening so far. I also like listening to her podcasts. I don't learn too much from those since it mostly reiterates her book, but more than anything, I like her approach. Hearing her talk encourages me to do my own independent research and thinking when it comes to skincare. (Before I'd be really lazy about ingredients and just try it instead.)
Another thing I like about Paula's podcasts is that she and her entire team are always patient even with (what I think are) the most annoying, pushy, and ungrateful callers. Granted, I'm still listening to her 2010 podcasts, and they of course have to be nice, but still I admire how they always find ways to speak gently. I'm very sensitive about things like this. Many bloggers and Youtubers who debunk skincare myths often come across as blaming
you
for being so stupid to believe those things. But in the case of Paula's team, their frustration is always clearly on the companies and magazines for projecting those claims. At least, that's how I feel~ And again, I'm not a loyal fan nor do I think they're perfect!
Anywho! My skin has been bad lately, so in addition to a strict diet (in terms of
what
I eat, not how much!), I thought I'd try some skincare products from Paula's Choice. My package arrived today and apart from being
mad at the mailman,
I'm oh so very excited to try them tonight!
I bought two things: a higher concentration of salicylic acid to replace my current 0.2% one, and a retinol product. (Been learning about these in her beauty book!)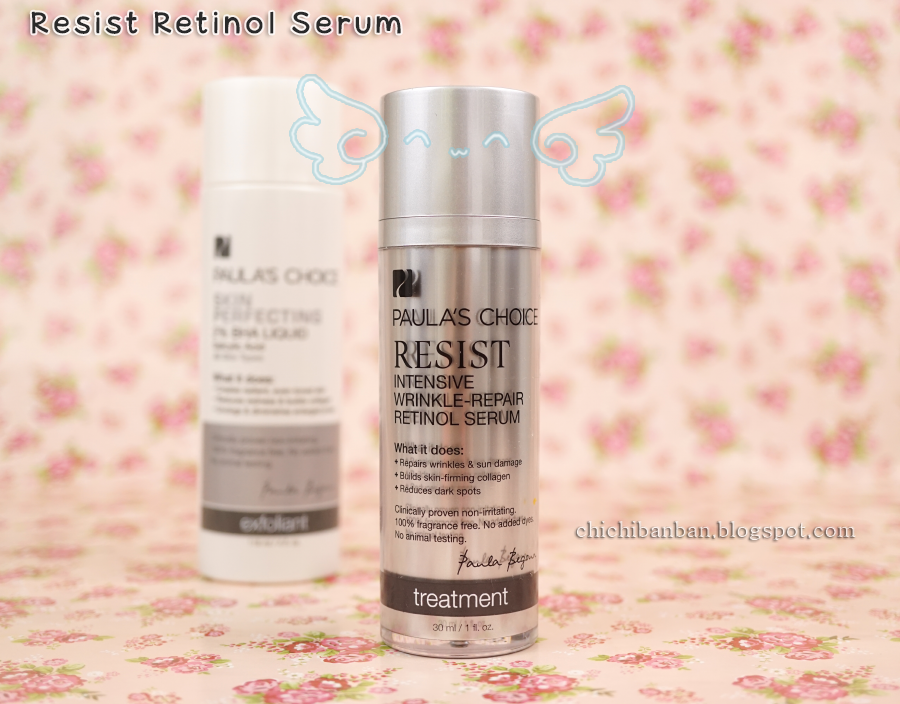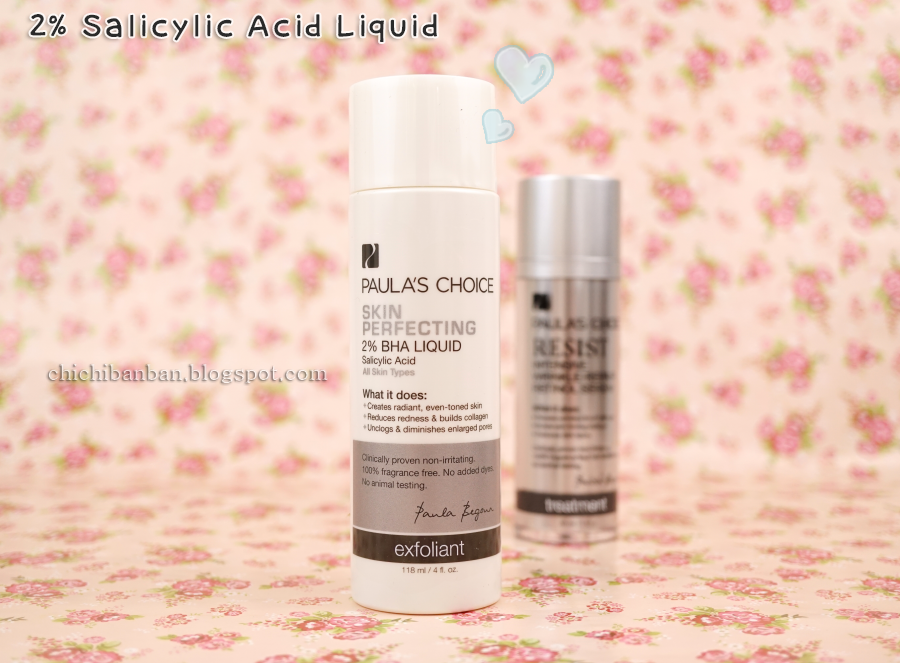 They included lots of paper extras in my package…There's a Paula's Choice product catalogue as well as a step-by-step guide on one of their lines, which I think is helpful!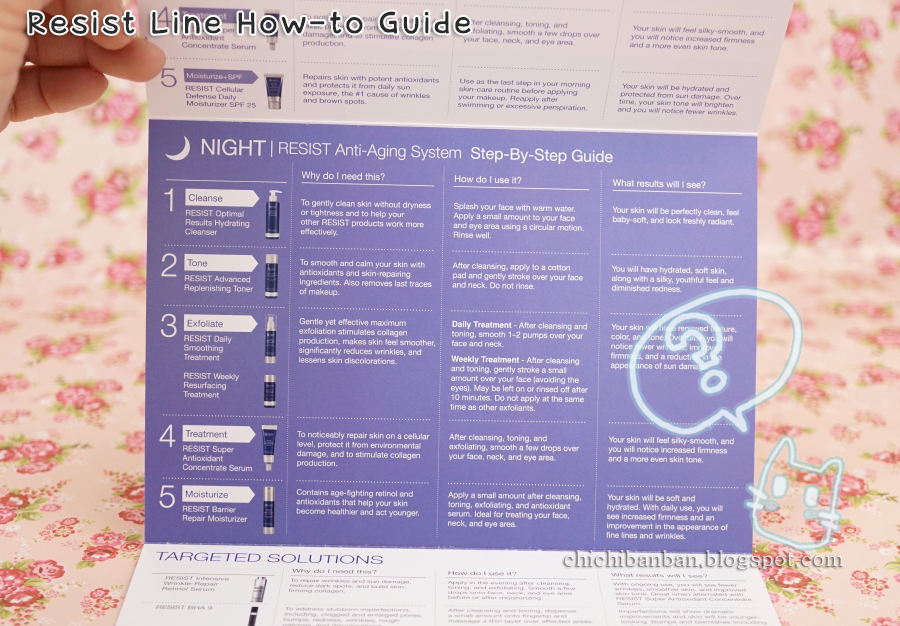 For my samples, I chose to try the gel version of the salicylic acid (I had purchased the liquid version), and two samples of an antioxidant serum: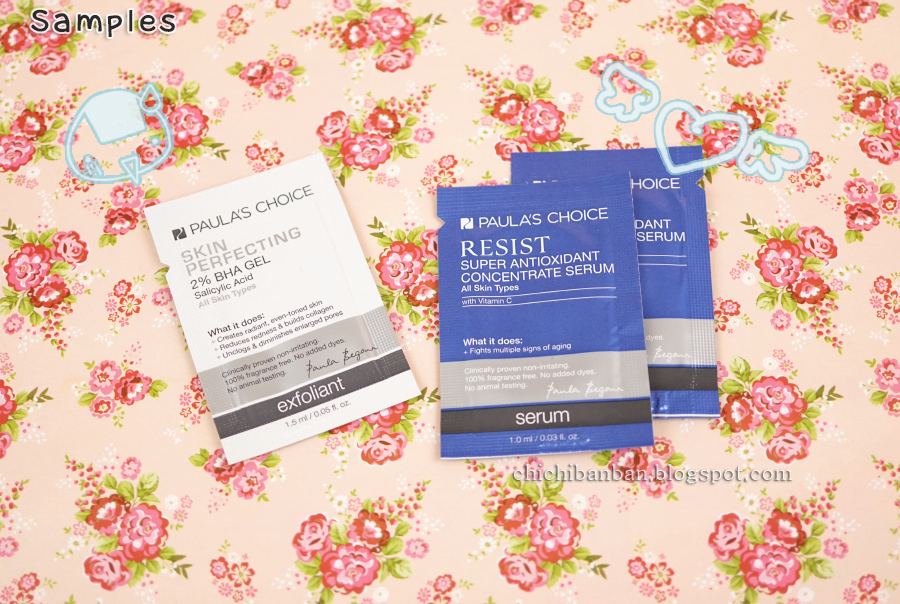 They also gave me a booklet called
20 Beauty Myths Busted!
Sadly I recognize a lot of it from my beauty book, but there are some new things that I didn't know as well. I'll be sure to post about it later!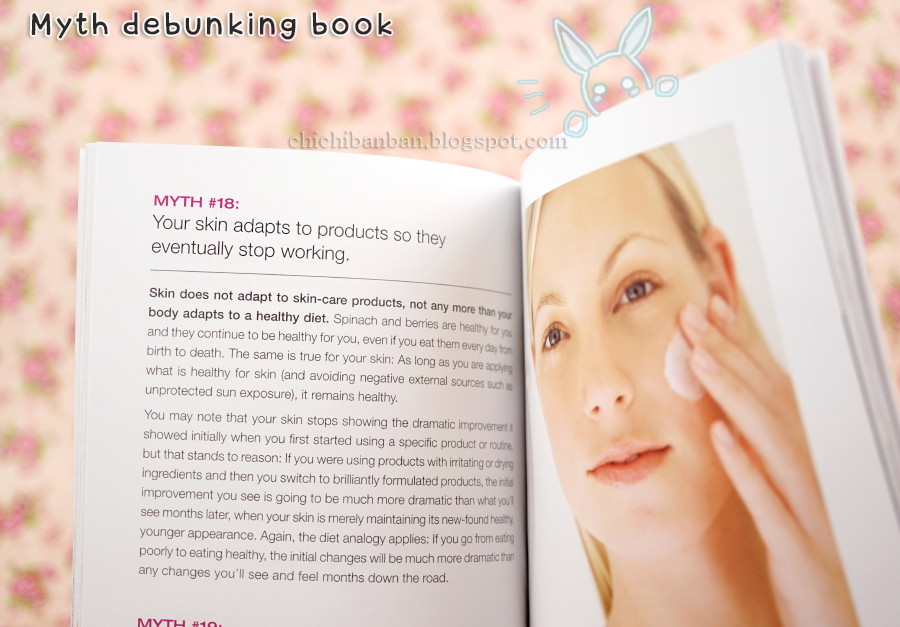 And finally, my favorite: stickers to label your skincare regimen!
I have a thing for stickers. I probably won't use these since I don't need them, but the idea of using stickers to label things is so cute~! Can you imagine putting cute little sun and moon stickers onto your daytime and nighttime cream? Speaking of which, I'm going to try making my own jar labels soon, too. :D
That's it for that package! I know this wasn't your typical cutesy Korean product haul, but I think all flavors of packages are happifying! I've got my fingers crossed for these products and I'll be sure to report back. Wish me luck!
(For I will be very sad if they don't work...)