Brand: Etude House
Name: Dear my Blooming Lips-Talk
Shade: PK002, Angry Pink
Weight: 3.4g
Expiry: 18 months
Price in Korea: 8,500KRW
Price on Koreadepart: 8.55USD (click here)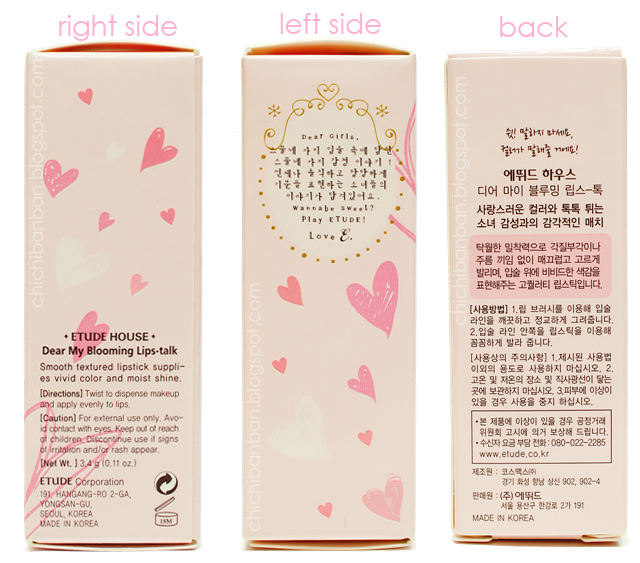 While the box might look like an ugly light tan color in the pictures, rest assured! It's actually a pale pink in real life—just so pale that it borders light tan. Here's the tube: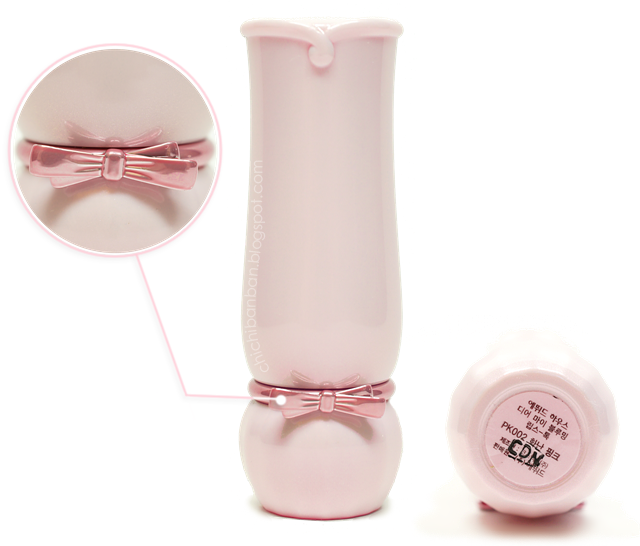 The color of the tube is mix between pink and lavender. Overall, it's quite dull and greyish. Now once you open it, you'll see that the area where it closes has ridges: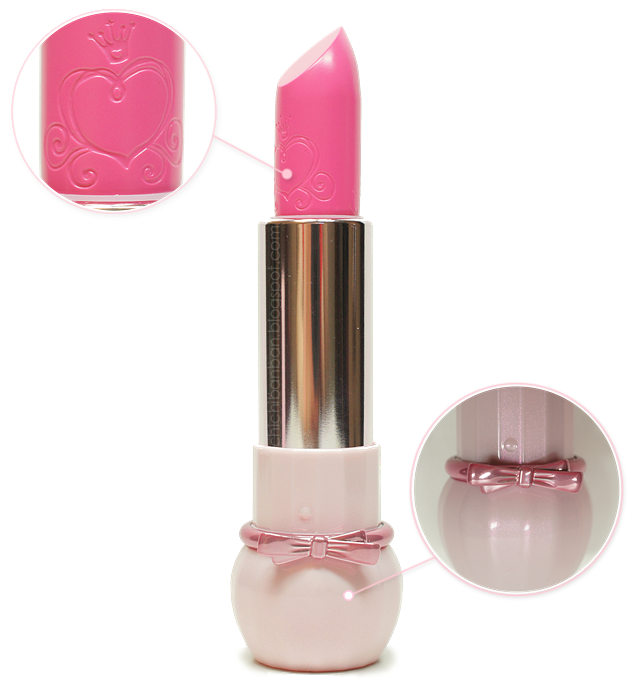 [Height: 7cm | Base diameter: 1.7cm | Stick length: 2.5cm]
And with that comes a tight lock! The color in the picture above is mostly true to life for indoor lighting, give or take a few.

I applied a lip balm underneath. As usual, use these swatches as a reference for what comes next!
If on your screen it looks like there's some lavender to it, I'd say that's misleading. (It might help to scroll down some more so that the picture is at the top of the screen.) It tends to photograph that way, but it's very much a hot pink in real life. The first layer is already very pigmented, but the second layer really goes the extra mile.
The stick quite soft. It's moisturizing at first, but can still feel drying without a lip balm. It doesn't settle into cracks much, but it definitely clings to flakes! Make sure to exfoliate, because it turns loose flakes into bright pink chunks! D:

Neither matte nor glossy. There's that bit of shine and stickiness that comes from the "moisture" of the lipstick, but that fades pretty quickly. Read on.

Within a half hour, most of that "glisten" fades—or rather, the just moisture gets absorbed—and the finish becomes matte, for the most part. It fades even faster without a balm underneath. And within an hour, the color becomes much less bright. Instead of a hot pink, it's more like a vivid rose. It also leaves a slight rosy stain.

To be honest, I actually
*did*
want a pink with purple undertones! But alas, my monitor fooled me! I'm not really a hot pink girl, and the formulation is only so-so in my opinion. It's decent, but nothing spectacular. PLUS the fact that I'm not a huuuge fan of Etude House in general…I have to say it's a miss for me. >.<
BUT!
If you're a fan of Etude, I think you may like it! There are many other shades you can choose from, and the packaging is indeed very cute!
☆*:;;;:**:;;;:*☆*:;;;:**:;;;:*☆*:;;;:**:;;;:*☆*:;;;:**:;;;:*☆
This is my last review for
Koreadepart
! A HUGE thank you to them for being so generous to me. I can't wait to place my
group order
with them! Keep an eye out, because I'll be buying giveaway prizes~~
I'm off to bed~ Goodnight y'all!