(Audio recording will be up tomorrow!)
Here we have an all-around cute lip gloss: cute packaging, fruity scent, and most of all…sparkles! As far as texture, it's thin and sticky.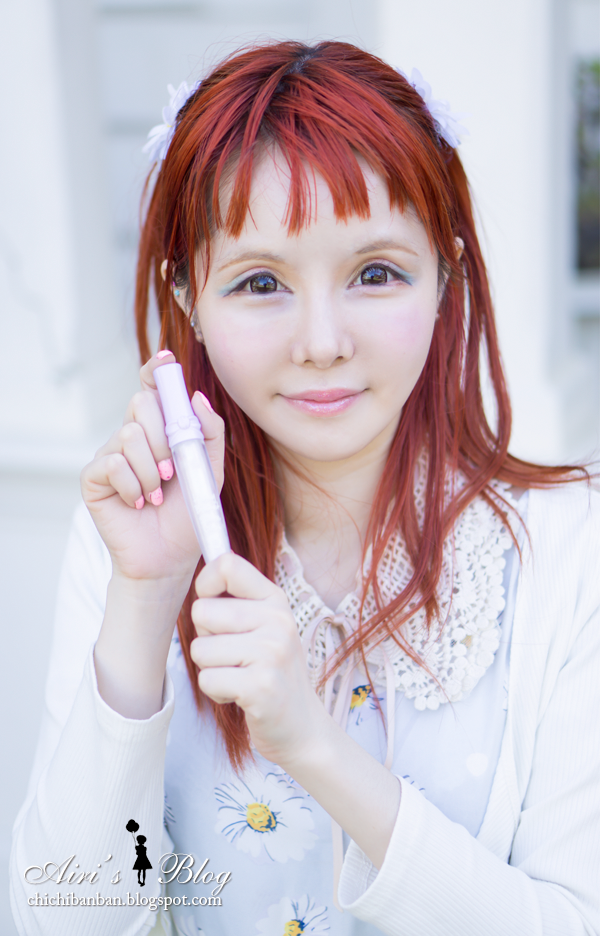 --------------------






Brand: Holika Holika
Name: Honey Bouquet Shine Gloss
Color: SWH001 Twinkle Drop
Amount: 5.2g
Actual Weight: 28g
Price in Korea: 6,000KRW





The cap is light purple with a bow design in the center:
You can't really see the text since it's white on white, so I've darkened it for clarity:
The back: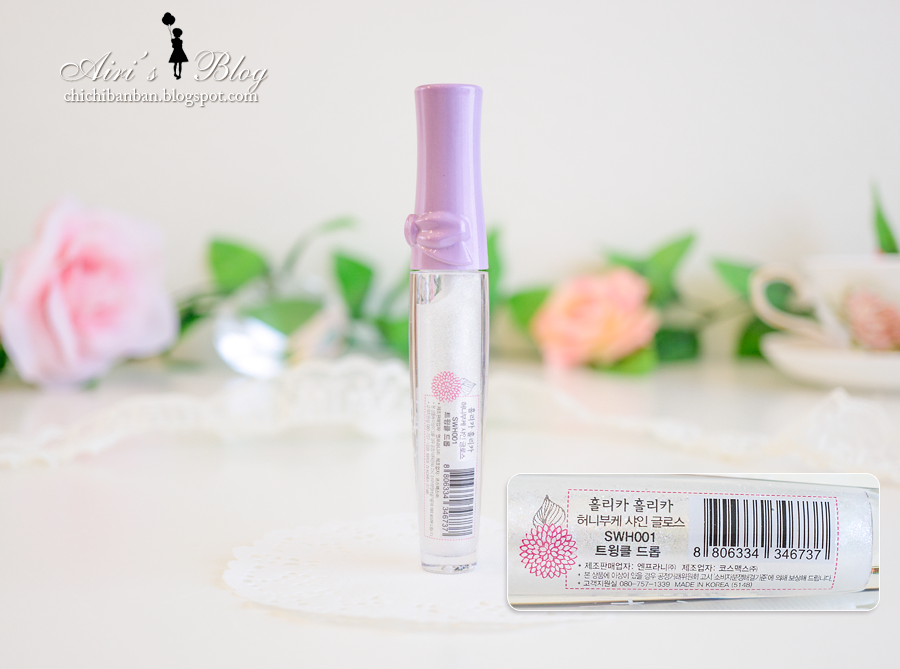 The bottom/expiration date (2 years from now):
Open:

Scent:
Sweet and peachy. It's the heavy, over-saturated type of sweet smell, although truth be told, I don't notice the scent anymore after using it a few times.
Taste:
It has a bit of an oily taste, but it isn't gag-inducing at all. It doesn't affect my meals or drinks.

It's clear but sparkly. The gloss contains tiny specks of glitter that, if you look closely, come in white, pink, purple, and blue (but mostly pink and white.)
Hand swatch
left: less light reflection; right: more light reflection

On my lips: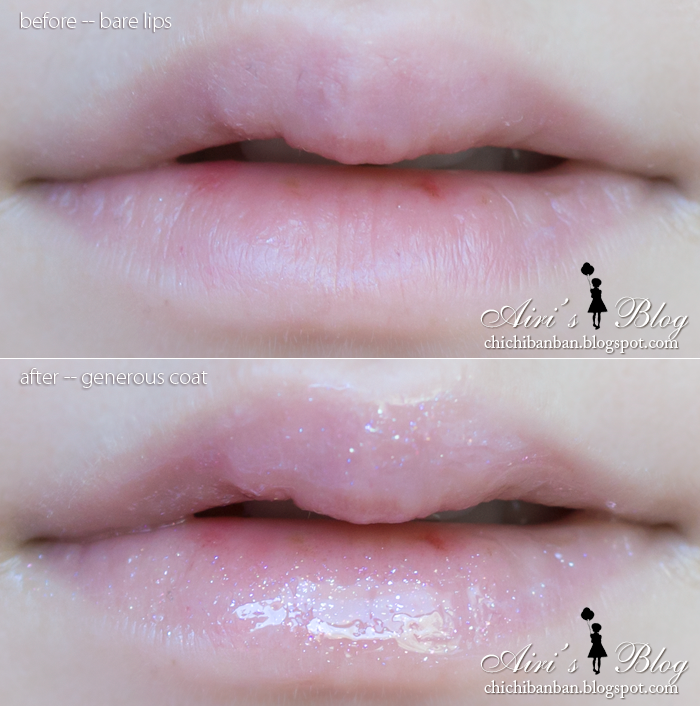 From a normal distance, though, it mainly looks glossy and wet. (You can refer to my very first picture for this!)

Thin and sticky.
By thin, I mean that it doesn't apply in thick, huge goops. For one, notice how little product the wand picks up: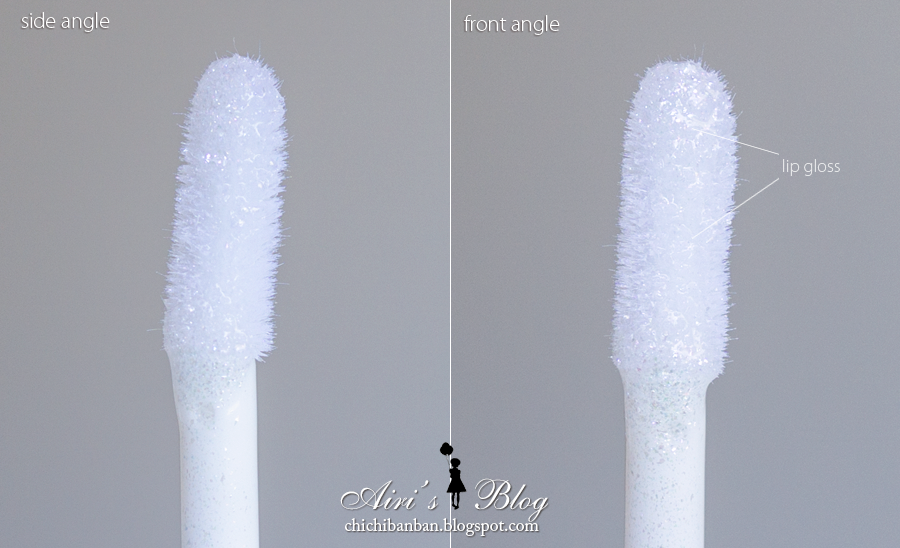 And because it's sticky, it tugs on your lips when you apply it:
So unlike some lip glosses which can be applied with a gentle dab or swipe, this one requires a bit of pressure due to its stickiness. And as a result, the wand does get pretty dirty from catching all the lipstick underneath.
That being said, the stickiness does cause it to last through food and drink quite well. Or at least, the sparkles do!
lip gloss after a meal:
However, this mainly applies when your product underneath is textureless, such as a lip tint. If the gloss is applied over something like lipstick, it'll still wipe right off with the lipstick.

I like it! The speckles are adorable, perfect for spring and summer! The texture is sticky, but it's not too bad, especially since it applies in (relatively) thin layers and doesn't have much taste.
Would I recommend it? Sure, I don't see why not! If you're in search of a sparkly clear lip gloss, consider this a good option!
Thanks for reading!